Myrtle Fillmore believed our mission was not to "entertain the children, but instead, to draw them out." Using relevant course material, in a safe and nuturing environment, we give the opportunity for the children to find the spiritual principle, instead of being spoonfed.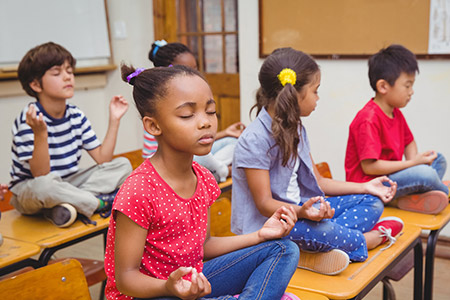 "When our children have the Christ Spirit pointed out to them as being within and as a living fount of health, wealth and happiness, they will quickly accept it." Charles Fillmore
Our Youth Ministry Mission Statement-
With love and dedication, Unity of Hagerstown provides a fun and creative learning experience for children to express their innate wholeness.
Bridget Hill, our Youth Ed Director, is a gifted Life Coach, and shares her gifts freely with the children, creating fun, interactive lessons and crafts. Our Youth Ed dept. is regrouping after the pandemic and currently have no children attending.
Come and help our Youth and Family Ministry grow!  We are holding this vision and hope you can be a part in making it manifest-
"Our Youth and Family Ministry is filled with dynamic, enthusiastic teachers, assistants and volunteers dedicated to providing a spiritual experience for kids of all ages."
If you are visiting Unity for the first time, please let us know if you will be bringing children-https://www.unityhagerstown.org/contact-us
Additionally, the below link might be helpful for first time visitors-
http://www.unityhagerstown.org/what-expect-when-visiting-unity