Board VIce President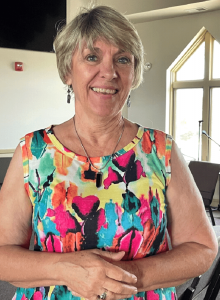 Paula has been with Unity of Hagerstown since 2015. Currently, she is the
President of the Board of Trustees and has served Unity of Hagerstown in
that role for four years. As prayer chaplain for several years Paula has shared prayer time with many
of Unity's members. Sharing food with people is something that Paula truly
enjoys and she has brought food for our hospitality times, for our monthly
meals to Holly Place and to the monthly dinners at Zion Reformed UCC. As a Licensed
Massage Therapist in her work life, Paula knows the importance of
connection and touch, which she believes that Unity of Hagerstown offers
so openly.